Find out how Dr. Kuefner can help you.
Progressive Nature of Vein Disease
Patients with varicose vein disease are divided into 6 classes of severity. Class 1 patients are patients with spider veins and reticular veins (small vessel disease), usually with no underlying valvular incompetence in veins under the skin surface. It's common for these problems to remain Class 1 throughout one's lifetime, requiring initial sclerotherapy treatment and periodic maintenance vein treatment as needed over time.
Class 1
Class 2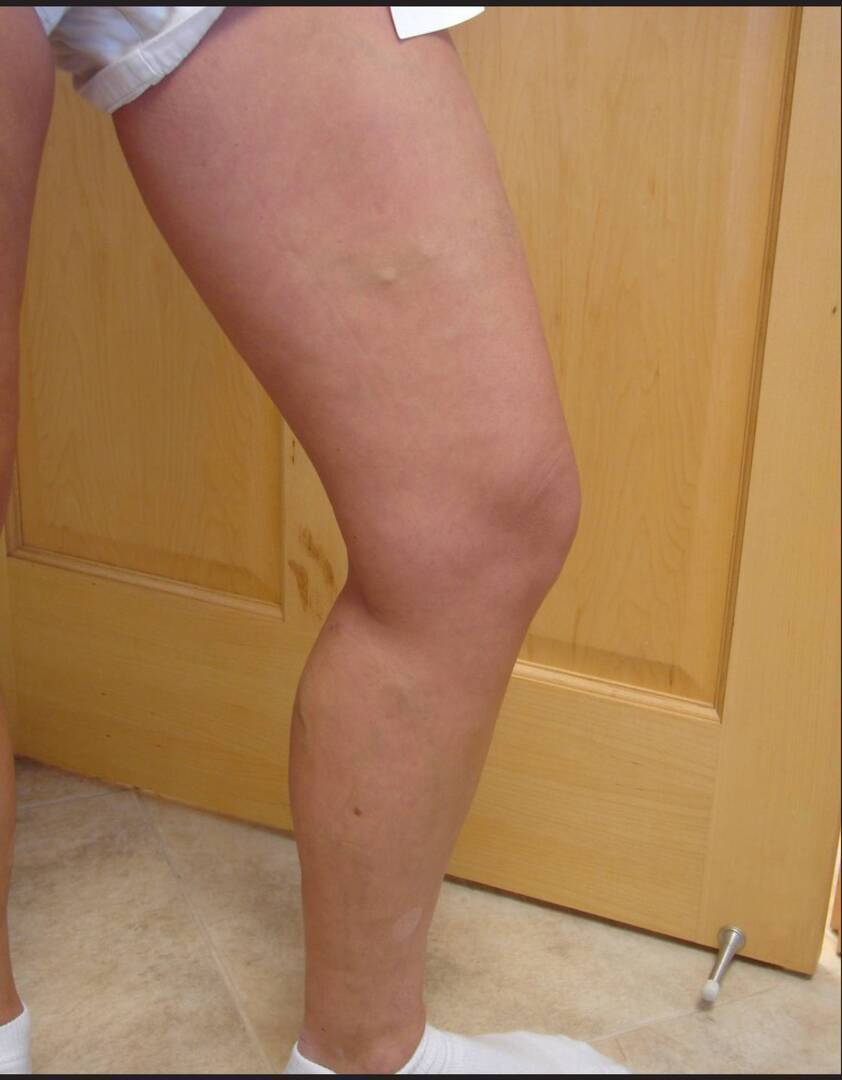 Class 3
Class 4
Class 5
Class 1
Class 2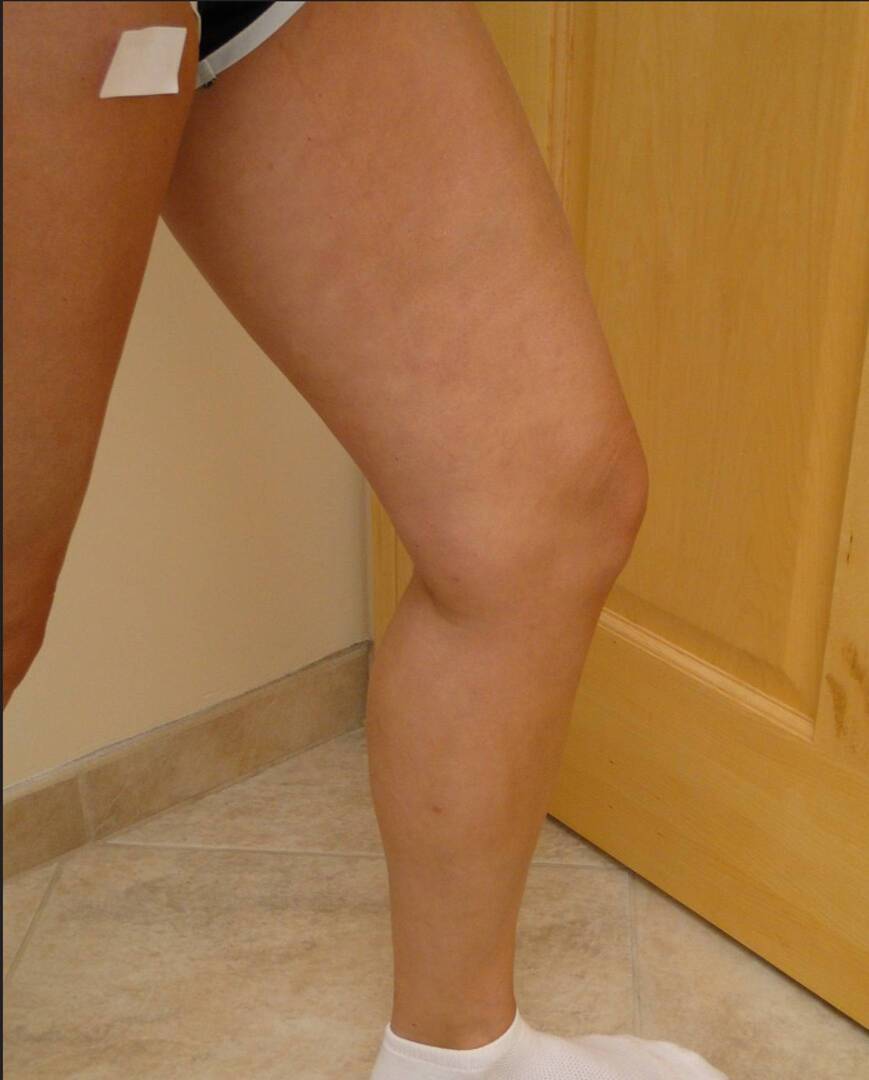 Class 3
Class 4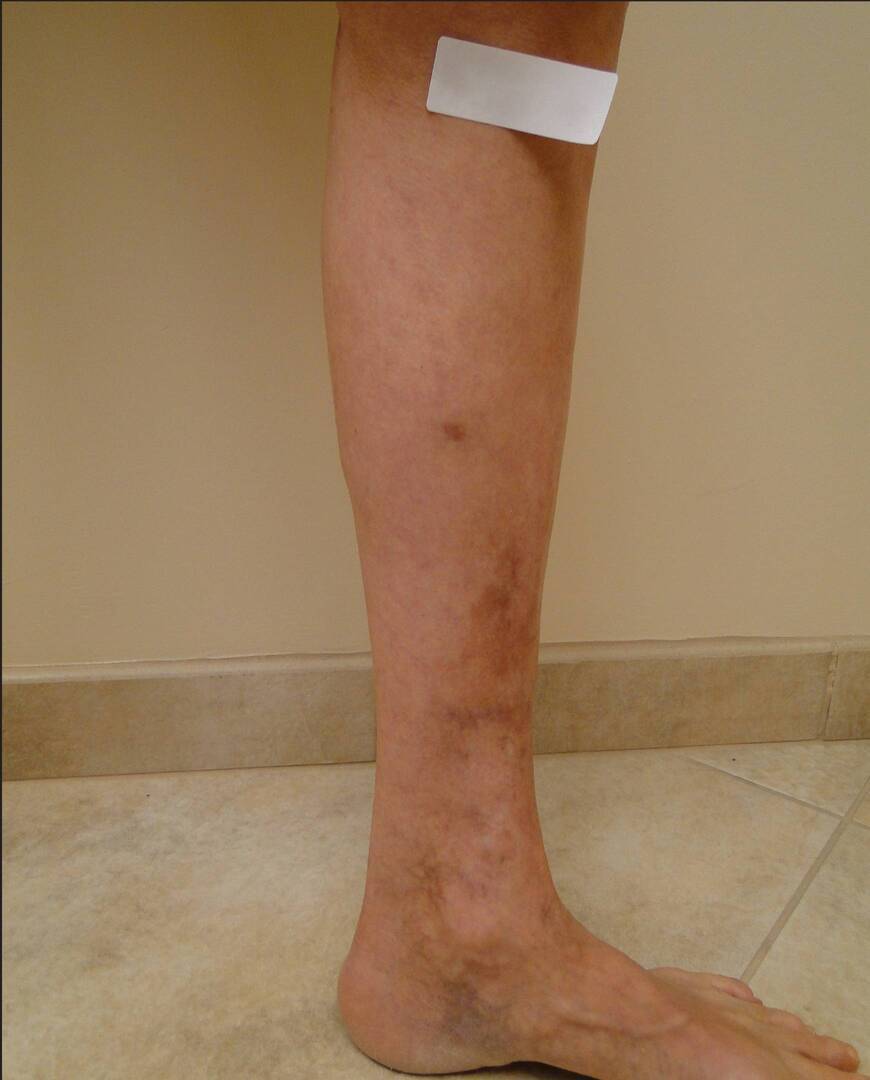 Class 5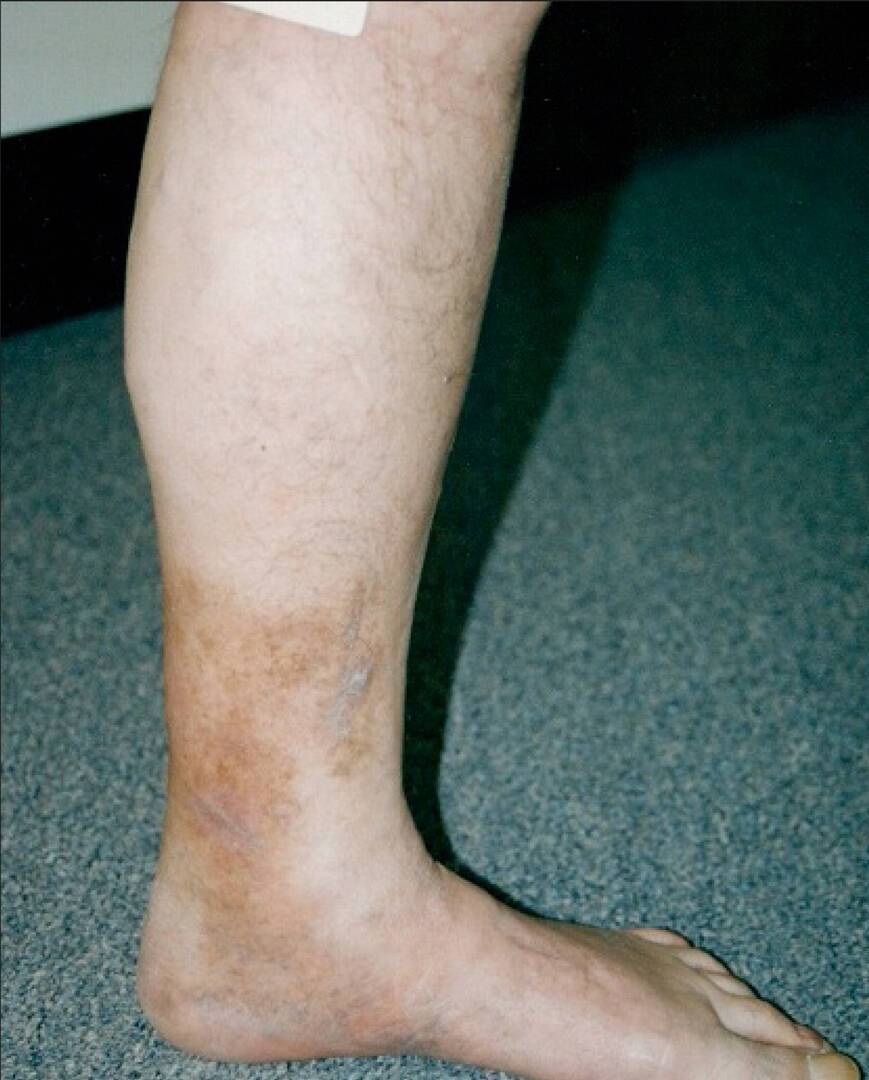 *Individual results may vary
If a patient has untreated large varicose veins caused by valvular incompetence of a vein under the skin surface, the problems get progressively worse over time. The progressive nature of varicose veins frequently leads to complications such as clotting of the varicose veins in the legs, pigmentation of the lower legs which can be irreversible, dilation of tiny veins in the feet and ankles causing a purple discoloration, and swelling of the legs. Less common but more serious complications are pulmonary embolism (blood clots that travel to the lungs), scarring of the lower leg, ulceration of the lower leg, bleeding of the veins and loss of limb due to infection. Varicose veins left untreated can be life threatening.
Many patients have been told that their varicose veins are merely a cosmetic concern, or if their varicose veins are not bothering them, they should leave them alone. Unfortunately, too many patients wait until they develop serious complications before seeking treatment for their vein problems.
Blood Clotting Risks and Varicose Veins
Dr. Rudolph Virchow (1821-1902) described three predisposing factors to blood clotting that are still taught in medical schools today. They are:
1) Stagnation of blood, such as stagnation of blood in varicose veins, sitting in a confined space such as a car or airplane for long periods of time, prolonged immobility related to anesthesia, surgery or other serious medical problems, pregnancy, and obesity.
2) Injury to the lining of a vessel, such as trauma to the leg, insect bites, medical procedures, distention of a vein related to the abnormal pressure in varicose veins, and having had a previous blood clot.
3) Hypercoagulability, such as pregnancy, use of oral contraceptives or hormone replacement therapy, certain medications, aging, smoking, and inherited and acquired clotting abnormalities.
If you currently have varicose veins, you already have one of Virchow's risk factors for developing a blood clot (stagnation or pooling of blood in your legs). Coupling varicose vein disease with one or more of the other risk factors can dramatically increase your risk for developing a blood clot. It is therefore prudent to seek treatment for varicose veins earlier in the process, before complications are allowed to develop.
Vein Center Treatment Options